13TH EDITION OF ULAANBAATAR INTERNATIONAL FILM FESTIVAL IS GOING TO LAUNCH SOON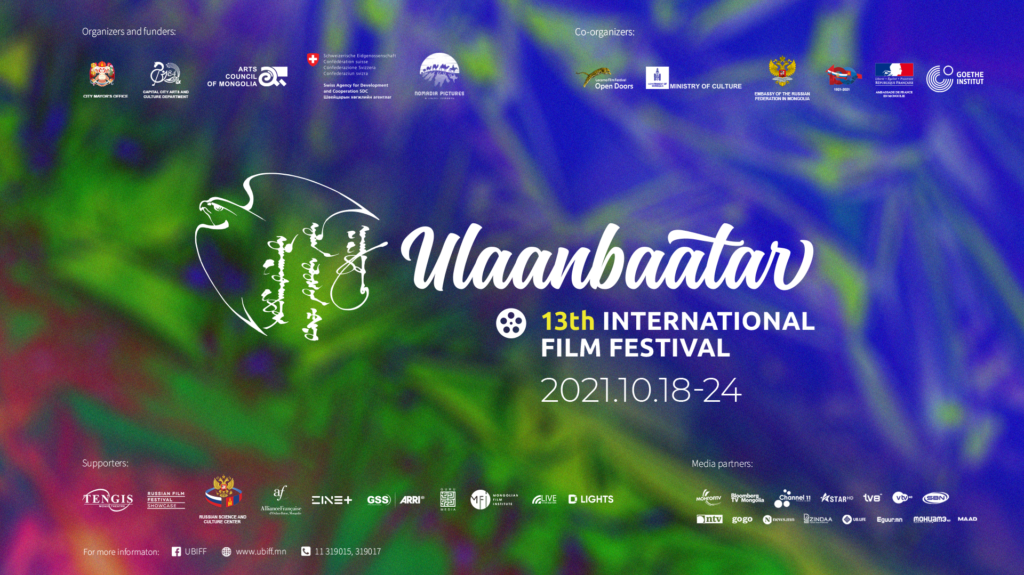 The 13th UBIFF is presented by the City Mayor's Office, Arts and Culture Department Implementation Agency of the Capital City Governor, Arts Council of Mongolia and Nomadia Pictures with the support Swiss Agency for Development and Cooperation /SDC/, Ministry of Culture, Goethe-Institut Mongolia, Russian Science and Culture Center aims to develop the art of cinema in Mongolia and to expand its international collaborations will take place in Ulaanbaatar between October 18-24, 2021.
UBIFF is about to present most recent and cinematically daring, uncompromising and powerful 18 films from 11 countries including focus country Russia, Finland, France, Germany, India, Iran, Japan, Malaysia, Myanmar, Switzerland, Thailand and Mongolia made between 2020-2021, that had been selected and awarded at the Cannes, Berlin, Venice and other A list festivals through its International Program, Focus Country Program, Mongolian Film Program and New Horizon Section.
Along with the screenings UBIFF is going to organize 'Mongolia and South East Asian Regional Film Forum' to increase international collaboration of the region; Lab-training to build capacity of set designers and 'Film Forum' in collaboration with the Ministry of Culture during the festival week.
This year's 'New Horizon' section is featuring one of the oldest movies of Mongolia, 'People's messenger' by G.Jigjid. Lead role of this film P.Tsevelsuren received a silver medal from the 1st Moscow International Film Festival in 1959, a very first international prize in the history of Mongolian film making. In addition to this section organizers will present 'Archive of Film Collection' exhibition featuring old Mongolian movie posters in the 'Red Ger Creative Space'.
For detailed information of the screenings, regional film forum, lab-training, film forum registration please refer to the official Facebook page of the festival www.facebook.com/UBIFF  as well UBIFF website www.ubiff.mn.
Welcome to the 13th Ulaanbaatar International Film Festival.