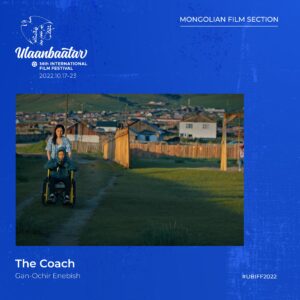 Ulaanbaatar International Film Festival presents its Mongolian Film Section.
THE COACH
Orgil, a teenage boy with a disability, is all about basketball, even though he cannot play. One day he becomes a coach of a local high school's basketball team by chance.
Gan-Ochir Enebish
Director Gan-Ochir Enebish was born in 1988. His debut film, Remember Me (2020), won Best Screenplay at the Kazan International Festival of Muslim Cinema and Best Director at the International British Film Festival. "The Coach" is his second feature film.
Director: Gan-Ochir Enebish
Screenplay: Gan-Ochir, Maidar Naminchimed